Description
Kawasaki KLX 230cc Rental Prices
Per Day – $55 Perday
Per Week - $45 Perday
Per Month – $38 Perday
Extra Service:
insurance for damage repair = 85 Usd per week
Intercom: Extra 20 Usd
Motorcycle Saddle Box Side: Extra 25 USD
Gopro Dash Camera: Extra10 Usd
Boots Motorcycle size 41-43: Extra 15 Usd
Adventure Gear: Extra 10 Usd
One Way Rental Service
(
return the bike in south + Extra $80 )
(
return the bike in Da Nang + Extra $100)
(return the bike in Hà Giang + Extra $85)
DEPOSIT
Passport or $2000
prices are included:
- 2 helmet,
- Raincoat,
- rope,
- phone holder
- luggage rack.
-tubes/inner and basic tools,
-security lock and a map,
Roadside assistance, servicing & maintenance
Contact me if you need more information:
Mr David :+84936345123 ( messenger, Zalo, WhatsApp ).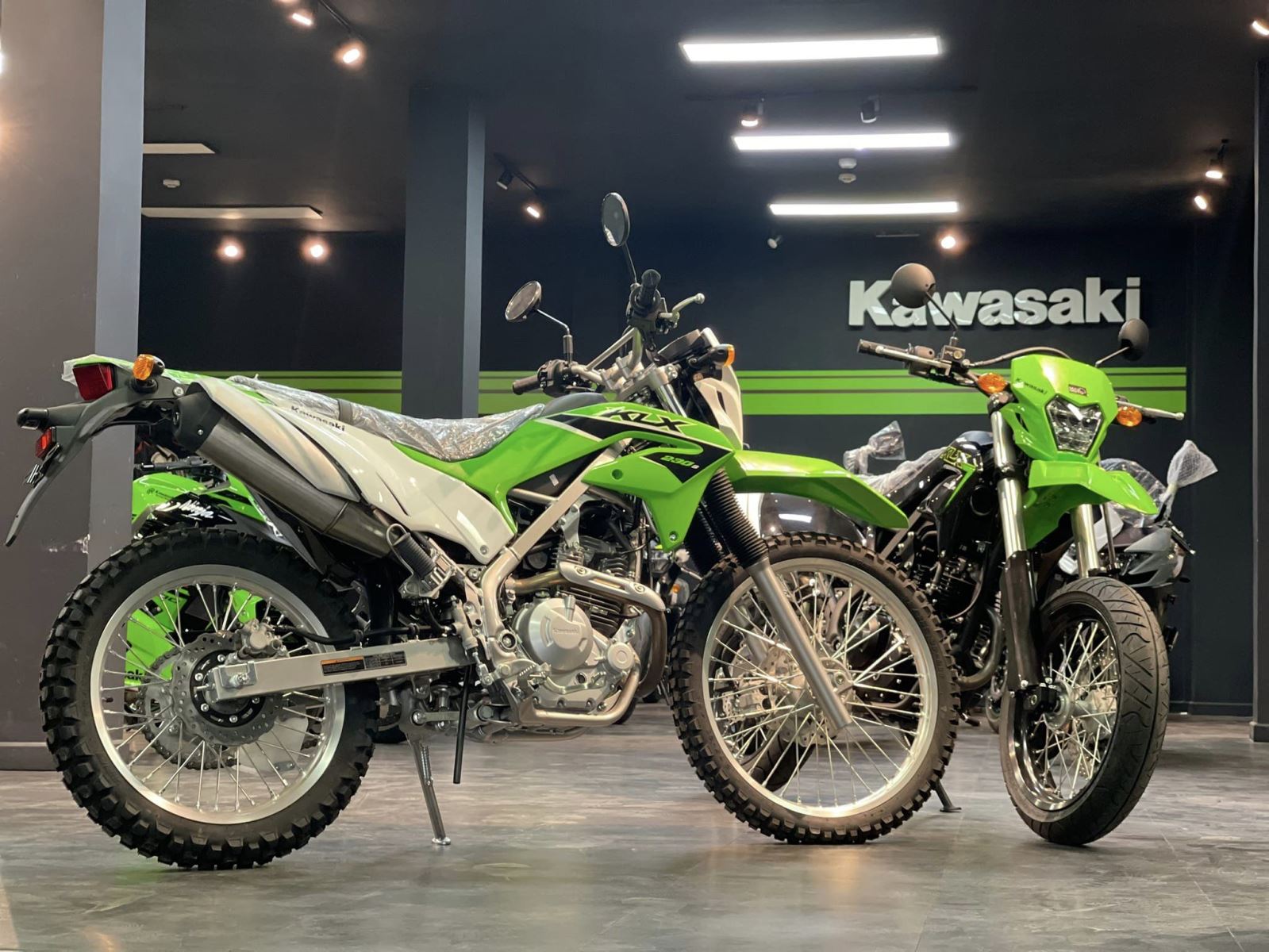 Renting a Kawasaki KLX 230 off-road motorcycle can offer a fantastic adventure for travelers looking to explore rugged terrains and enjoy the thrill of off-road riding. Here are several reasons why you should consider renting a KLX 230 for your off-road travel:
Excellent Off-Road Capability: The Kawasaki KLX 230 is purpose-built for off-road riding. It features a lightweight chassis, long-travel suspension, and rugged off-road tires, allowing it to tackle various terrains, including dirt trails, rocky paths, and gravel roads.

Beginner-Friendly: The KLX 230 is known for being beginner-friendly. Its manageable power delivery and easy-to-ride nature make it an excellent choice for riders with limited off-road experience. This bike is suitable for both novice and experienced riders.

Reliable Performance: The KLX 230 is equipped with a dependable and efficient engine that provides a smooth power delivery, making it suitable for long rides on challenging terrain. Its fuel-injected engine ensures consistent performance and responsiveness.

Comfortable Ergonomics: The motorcycle features a comfortable and upright riding position, making it well-suited for extended off-road adventures. The ergonomic design reduces rider fatigue, allowing you to explore off-road trails for longer periods.

Fuel Efficiency: The KLX 230 is designed to be fuel-efficient, which is important for off-road travel where refueling opportunities may be limited. This means you can cover more ground before needing to refuel.

Wide Availability: Many rental agencies offer the Kawasaki KLX 230, making it accessible to travelers in various locations. Renting eliminates the need to transport your own bike to your destination, saving you time and effort.

Cost-Effective Adventure: Renting an off-road motorcycle like the KLX 230 can be a cost-effective option for travelers. You won't have to worry about maintenance, insurance, or storage costs associated with owning a bike.

Freedom to Explore: Riding an off-road motorcycle provides a unique sense of freedom and flexibility. You can create your own itinerary, explore remote areas, and access viewpoints that may be inaccessible by other means of transportation.

Adventure Camaraderie: Off-road riding can be a social experience, and you may have the opportunity to connect with fellow travelers who share your passion for adventure. Group rides and shared experiences can enhance your journey.

Thrilling Experience: Riding an off-road motorcycle like the KLX 230 can be an exhilarating and adrenaline-pumping experience. It's an excellent choice for adventure seekers who want to add excitement to their travel plans.
Before renting a Kawasaki KLX 230 or any off-road motorcycle, be sure to check the local regulations and requirements for motorcycle rentals, including licensing, insurance, and safety gear. Additionally, consider your own riding skills and experience, and always prioritize safety when embarking on off-road adventures.